The group heads out to find Madge, the seer. They find her small hut near a cliff in a forest way outside of town. The house is guarded by a Mantellian Savrip. He tells the group that they are expected. (They get excited for a moment until they learn it was nothing magical, Kev called him). Madge tells them that she knows of the key to the treasure, very well actually, because she has one of the keys that they need. She says she can use that key (which looks like a small-disc shaped gem) to divine the location of the next one.
She goes to meditate while her guard makes tea. When she comes back into the room she tells them that the next key is owned by Denor (unbeknownst to him, it's hidden in a statue) an employee of Kuat Drive Yards. So the crew heads to the Kuat system to see if they can buy it from him.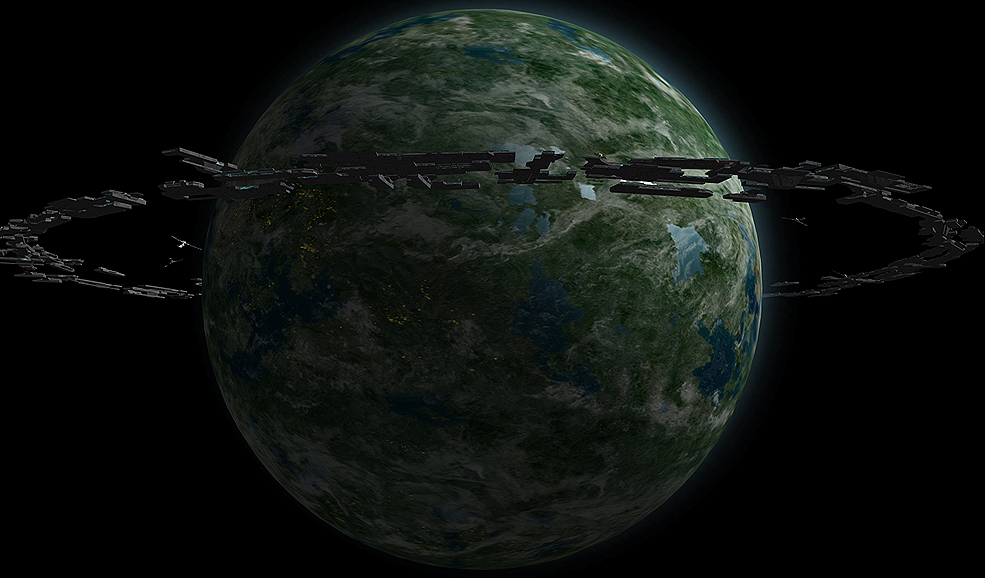 When they arrive to the shipyards, Denor tells them that he has been having problems at work lately, his shipments have been getting stolen. He will trade the statue for assistance protecting his next shipment, or 'delaying' the shipments of his rival co-workers. They choose to escort one of his freighters from Ryloth.
The group gets to Ryloth where the cargo is being loaded onto a freighter, just in time to see it attacked by pirates. They fight off the pirates, only to find out that their leader Nej, one of Denor's co-workers, was the one raiding his shipments. They bring her back & turn her in.
While lost in hyperspace due to a bad astrogation plot, the team finds an escape pod with one passenger in it. She (Content Not Found: acantha) tells them her space cruiser was attacked, asks them for a ride back to civilization, and they begrudgingly oblige. When they arrived back at Kuat Drive Yards, an Imperial star destroyer was there. The star destroyer hailed the team, asking if they say anything strange or picked up any passengers. They turn in Acantha, and her escape pod, over to the Imperials without a second thought.